Kilns, Furnaces and Lehrs
Keith Company designs and builds standard and custom high temperature thermal processing systems for a broad range of materials and products. The term "kiln" is used for ceramic applications; "furnace" is used for metallic applications and increasingly also for ceramic application; "Lehr" is used for belt furnaces in the glass industry.
Thermal processing systems are available in laboratory style for batch processing (periodic kilns) or continuous systems for high volume production and anything in between. Keith built high thermal thermal processing system with gas firing (direct and indirect firing) or electric heated systems, and can be configured with many atmosphere and process control options. AQMD regulations are increasingly tougher, so the integration of a thermal oxidizer into the furnace system may be discussed.
Before we can start engineering a system, we may ask you about: part size, total load size, chemistry, cycle time, process parameters like atmosphere and temperature profile, removal of binders and automation. The answers to these questions help us determine refractory/insulation material, heating method, size of equipment, batch or continuous, control requirements, abatement system and more.
Our customers include leading aerospace, heat-treating, foundry, inorganic chemical and specialty metals manufacturers worldwide.
CE Certification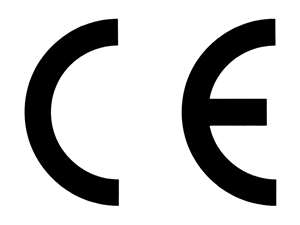 Since Fall 2011, our FastHeat line are CE certified furnaces (PDF). These are batch furnaces with a maximum temperature of 1800°C used for production and development of new products. CE certification is the only way that manufacturers can export products to the European Union. This streamlines the applications demands of multiple R&D facilities around the world while comparing test results.
ISO 9001:2008 certification:
Keith Company has implemented an internationally recognized quality management system. The scope of our ISO 9001:2008 certificate governs the design, development, manufacture and servicing of thermal processing system.
Contact Keith Company to order a high temperature furnace, industrial kiln, or lehr for your application, or to learn more about any of our products.