Proheco / Proheatco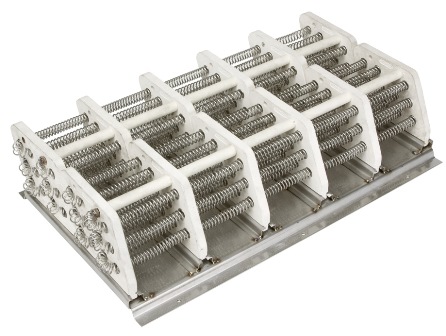 Open coil heating element with Proheatco ceramic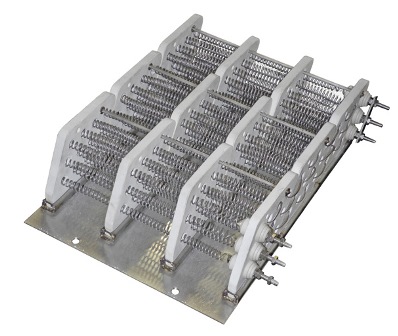 Resistance Coil Wire Wound Element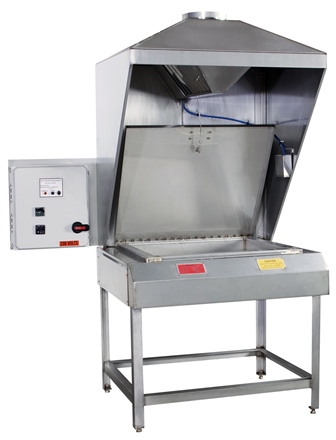 Hot oil reflow system 36 x 26
In July 2011, Titan Industrial Heating Systems joined with W.P. Keith Company in Pico Rivera, CA.
Titan Industrial Heating's staff repairs wire wound heating elements for Proheco and Proheatco branded products.
Through the years, Titan has worked with customers to solve their immersion heater application problems. Because of this, the Chemical Recommendation Chart acts as an aid in heater selection. Proprietary chemical manufacturers - and even the final industrial user - may have an occasion to produce their own "special solutions" to use in their application for the quality of the product they expect. To aid the customer with these special problems of testing, Proheco offers the E Series of heaters and the LT Series of tanks. These products are designed to be used in a laboratory setting to test your particular chemical process sequence, with respect to the tank material and heater sheath compatibility.

Type E Heaters
Proheco lab-type immersion heaters are designed to be used for chemical compatibility testing of heater sheath material to your solutions. The units come in a 500 or a 1,000-watt version with 120 volts.

Hot Oil Tin Reflow Pots and Systems
The Proheco Hot Oil tin reflow pots have been the standard in the industry for over 30 years.
Advantages of tin reflowing with oil:
Its ability to reflow large ground planes on multilayer printed circuit boards without de-laminating the board.

Unlike infrared, hot oil flows through the holes of the printed circuit boards, lessening the chance of "barrel cracking". The end-result is a smoother finish.

Hot oil is more "forgiving" than infrared; this allows dipping the board a second time without fear.

It is unnecessary to run 3, 5, 8 or 10 boards to be sure the reflowing is coming out as expected.
To get the best results when tin reflowing, it is recommended that you use a preheat cycle prior to reflowing and post-heat after reflowing.