1800°C Front or Bottom Loading Furnaces
The 1800°C Box Furnaces (FastHeat) by Keith Company have proven to be extremely versatile and dependable for research and development, small-scale production, and any application requiring special and complex temperature profiles. We manufacture this furnace as a box style furnace with up to 16.8kW or bottom loading furnace with up to 18kW of power with MolyD heating elements.

These industrial furnaces are ideally suited to produce precise temperature profiles otherwise achieved only in continuous type box furnaces. Because of the low thermal mass fiber insulation and the high efficiency of the power control system, heat up cycle to highest temperature can be less than 45 minutes. With active cooling like air or Nitrogen the furnace can be cooled down in less than one hour.
An optional thermal oxidizer for the abatement of Volatile Organic Compounds (VOC) during the burnout cycle of ceramics can be installed.
| | | | | |
| --- | --- | --- | --- | --- |
| Models | Max Temperature | Load Dimensions | Power | Weight |
| 1800degC KSK-12 / Front loading furnace | 1800°C | 12"W x 15"H x 13"D | 13.8 kW | 420 lbs. |
| 1800degC KSK-15 / Front loading furnace | 1800°C | 15"W x 18"H x 16"D | 16.8 kW | 600 lbs. |
| 1800degC EHSK-12 Bottom loading furnace | 1800°C | 12"W x 15"H x 12"D | 14 kW | 520 lbs. |
| 1800degC EHSK-15 Bottom loading furnace | 1800°C | 15"W x 18"H x 15"D | 18 kW | 695 lbs. |

General capabilities:
Heats to 1800°C in less than 1 hour
MolyD heating elements with up to 18kW
Digital temperature control with optional data logging
Superior temperature uniformity
Automated venting of volatile organic components (VOC)
Rugged and reliable construction
General applications:
Materials testing and research laboratories
High temperature processing
Firing of Ceramic Matrix Components
Small parts production
Glass or metal melting
Co-firing multi-layer components
Sintering of ceramics and metals
CE Certification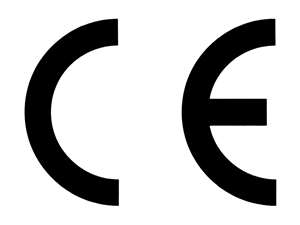 Since Fall 2011, our 1800C Box Furnace line are CE certified furnaces (PDF).
Contact Keith Company to order the top loading or front loading box furnace you need, or for more information on any of our products.
Category Files: